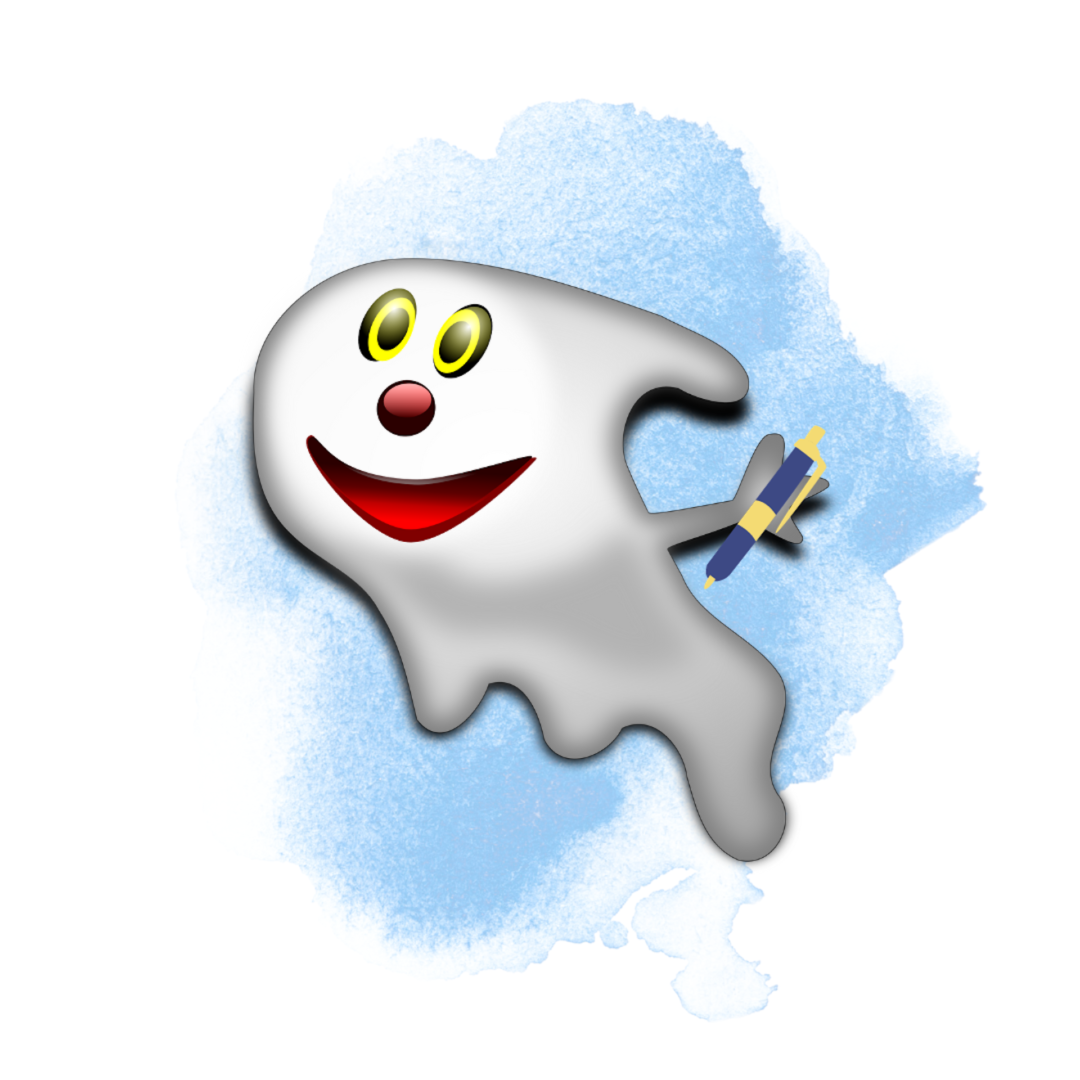 Enlightened Leadership Blog | What is Ghostwriting? | October 2023
Whether you've heard of ghostwriting before or not, the term itself conjures up the perfect image for the Halloween season. A ghost is often thought of as a translucent or white wisp of a form that comes and goes so quickly and so easily, that you can't quite decide if you saw it or not.
And that ghostly image isn't entirely wrong when it comes to ghostwriters, either.
Ghostwriters are specialized writers who disappear once the project—be it a book, an article, a song, or a speech—has concluded. These writers employ a skill that not all writers possess: the ability to mimic someone's "voice."
Voice, in writing, is the unique style and personality that someone brings to the piece. It comprises the use of language, tone, and point of view. In memoirs, you can detect voice easily. Phil Knight's memoir, Shoe Dog, soundsvastly different from Spare by Prince Harry or from Friends, Lovers, and the Big Terrible Thing by Matthew Perry. But voice is not just evident in memoirs. Stephen King's thrillers share a voice wildly different from that of Agatha Christie in her mysteries.
If you were to read every book ghostwritten by the same person, you should hear different voices because each client is different. The mark of a seasoned and skilled ghostwriter is the ability to hear and replicate their clients' voices, then do it again, though far differently, in the next book they pen. The most coveted compliment a ghostwriter can receive after a project is finished is to have their client hear, "Your book sounds just like you!" whether or not they knew the individual used a ghostwriter.
Why use ghostwriters?
There are multiple reasons people employ ghostwriters, particularly for longer projects, such as a book. They include:
1. Ability — Some people are skilled in math or numbers. Others are talented when it comes to playing musical instruments or singing. Still others are visionaries (yes, I'm talking to you, entrepreneurs). Writing is a talent that is either gifted at birth or takes many years to hone. If you're not a writer but would benefit from having a book or you have a story in your head but don't know how to get it out into a book (or song) format, ghostwriters can be your friends.
2. Time — Some people are skilled writers, but because they juggle multiple responsibilities and have other priorities, their story, idea, or messages don't get transferred to paper (e.g., into a book). Ghostwriters can save people hundreds of hours, and we all know time is a precious commodity.
3. Desire — Some people may have the talent and the time to write a book, but they don't have the desire. Sitting in front of a computer for hours just isn't appealing to them. They'd rather be on the go, finding new adventures, meeting people, and engaging with life in other ways. Perhaps they are extroverts who need social interactions to feel productive and valuable. Ghostwriters usually like quiet rooms and working out eloquent patterns of words by themselves.
Is it ethical?
I'm often asked if ghostwriting is ethical. It's a great question that has gotten much press over the years. I don't require my clients to divulge that they've used a ghostwriter. This is because our work is often so collaborative that I don't view my writing as taking the place of my clients' work. We are partners. It's not my story or idea to take credit for. Much like developmental editors, ghostwriters know how to structure stories and messages. Most of the content that goes into the projects comes from the customers' ideas—their hearts and minds. I'm simply helping them share them in a way that appeals to the outside world. Just like songwriters or speechwriters with their clients.
Some clients tell their readers they used a ghostwriter because that sits better with them. Others don't for various reasons. Many call me an editor or coach. I don't care what they choose.
Got questions?
If you want to learn more about ghostwriting, you can find me at yourvocem.com. By the way, vocem is Latin for "voice." And my goal with my ghostwriting and editing is to give voice to stories that matter, maybe ones that will change the world. And if someone who isn't skilled in this area or doesn't have time to write can't share those stories, we all lose out, don't we?
One last thing . . .
BOO! (And Happy Halloween!)
By Cortney Donelson
Share your thoughts, ask a question, or request blog topics by contacting us at
* The original image credit goes to OpenClipart-Vectors from Pixabay.