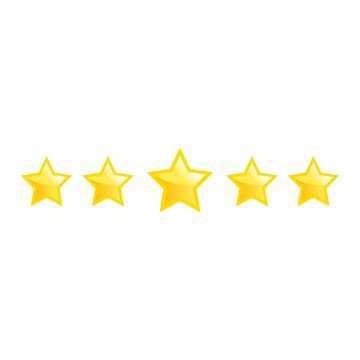 Enlightened Leadership Blog | How to Provide Stellar Service | September 2022
Operating as a top-notch service provider requires commitment to ensure customers feel valued. Clients want to be confident their problems are solved by high quality expertise.
Here are ten tips to set providers up for long term success that apply to any service business, big or small:
1. Listen
Listen to client's concerns and goals. Hear first, then ask questions.
This leads to the next one.
2. Seek Clarity
After digesting the client's narrative, seek clarity. If something isn't clear, ask specific questions.
Being unsure of what the client wants is not the way to begin a new client relationship, or a fresh assignment with an existing client.
We can't solve something if we don't understand it.
3. Express Empathy
Clients expect us to make their lives easier, not harder.
Understand their issues and feelings. Be empathetic.
4. Show Up
Show up on time. Bring a positive attitude.
Punctuality is critical. Value a client's time. The client valued us by choosing our offerings.
Arrive on time for an appointment with a client. This one boggles my mind. If you are running late, be respectful by calling the client to let them know (stuff happens, we are human). Be self-aware enough to realize that a lack of time management on your part is not the client's problem. They have other things to do, places to be.
An aspect of showing up is focusing on the client when with that client, during their scheduled time. Not the phone. Not social media. Not the other client distracting you. Not the employee with question after question. Your client booked time with you for which they are paying. Give it them.
5. Respond Promptly
Response time is best illustrated by example. Client hired service provider for a project. The project included email support in between meetings and deliverables (part of the "package"). At the beginning of the project, all went smoothly, "as sold."
Fast forward two thirds of the way into the project. Response time slowed dramatically. Emails go unanswered.
What is a client to do? Client nicely pushed back to service provider (who was not "showing up" – tip #4). First time, response was the emails were going to junk folder. Client scratched their head. Second time, reason was something like sent that days ago, reattaching now.
Outcome – not in the service provider's favor. In this case, the client had another project identified that they decided not to award to this consultant.
Bottom line – Don't do this to clients.
6. Check Work
Quality check work. A client hires us for our expertise. Our contribution includes getting the job done well, and right.
7. Execute Plans
Honor commitments by doing what we say we will do. Overpromising and underdelivering is a recipe for losing clients and reputation.
8. Set (Real) Deadlines
Don't agree to outlandish deadlines.
The flipside is it's not fair to expect clients to pay for a long, drawn-out timeline. Any astute, business savvy client can see through this tactic.
Recently, a service provider pitched me a project. The first plan presented was 20 weeks. I was not biting. Suddenly, within five minutes, 20 weeks become 12 weeks. My first thought – eight weeks of "fluff" for which I was going to be charged? My second thought – they happened to have another version handy? No thanks.
9. Guarantee Satisfaction
Service providers must care whether their clients are pleased. This doesn't require a fancy 100% satisfaction ad, contract clause, etc. What this means is apply common sense.
Businesses rely on clients. Ensure customers are happy. Delighted customers spread positive reviews. Positive "PR" leads to more business.
10. Ask for Feedback
Finally, request for feedback differentiates special from mainstream in a big way. Self-reflection acknowledges that we do not have it all figured out. Make habit of asking – If roles reversed, would I be pleased with this level of customer service?
If the answer is no, then act by turning things around quickly.
Ask for client feedback during, and again after project completion (yes, again). Not all service providers do this. All it takes is a quick conversation to collect useful information to help your business.
See Big Picture
In the end, today's customer can be tomorrow's revenue through repeat business and referrals.
Would we refer providers who lack listening, empathy, cheerful outlook, time management, quality, or execution skills? Probably not.
Be a top-notch service provider that clients want on their team.